Good things come in small packages…And Morgan's Mini-Mover is no exception. A Ford chassis and Morgan fiberglass reinforced (FRP) body are a perfect match for urban environments…And clean, FRP sidewall construction offers the perfect canvas to promote your business 24-7!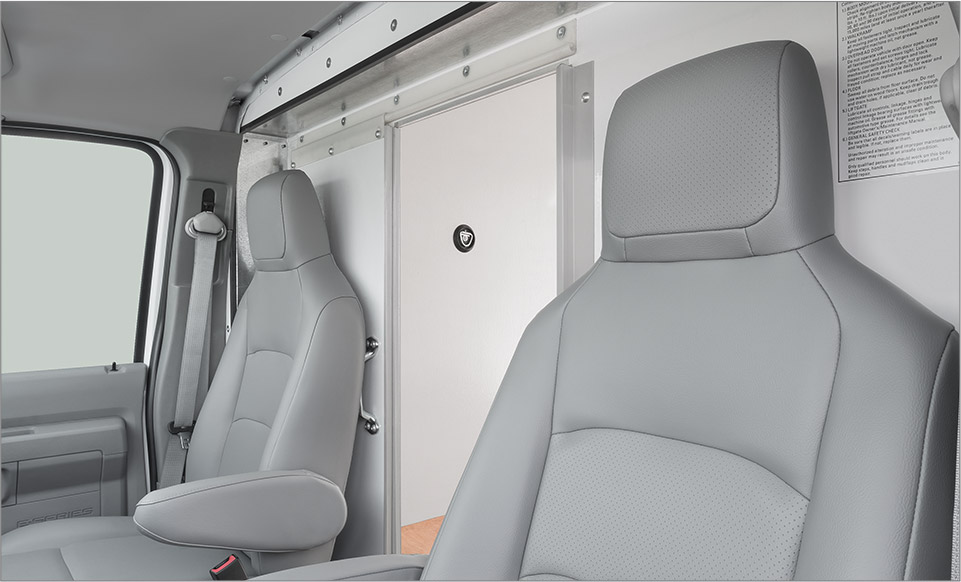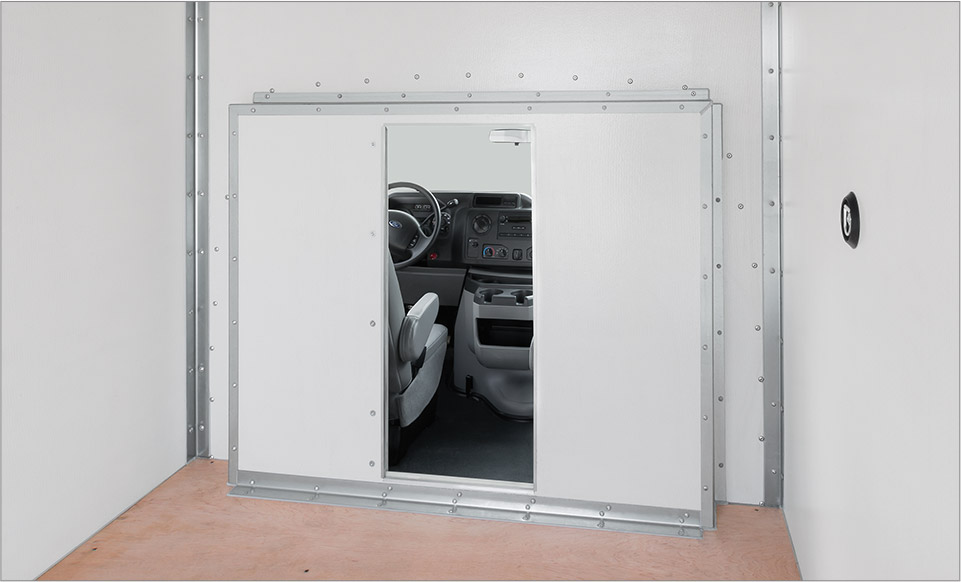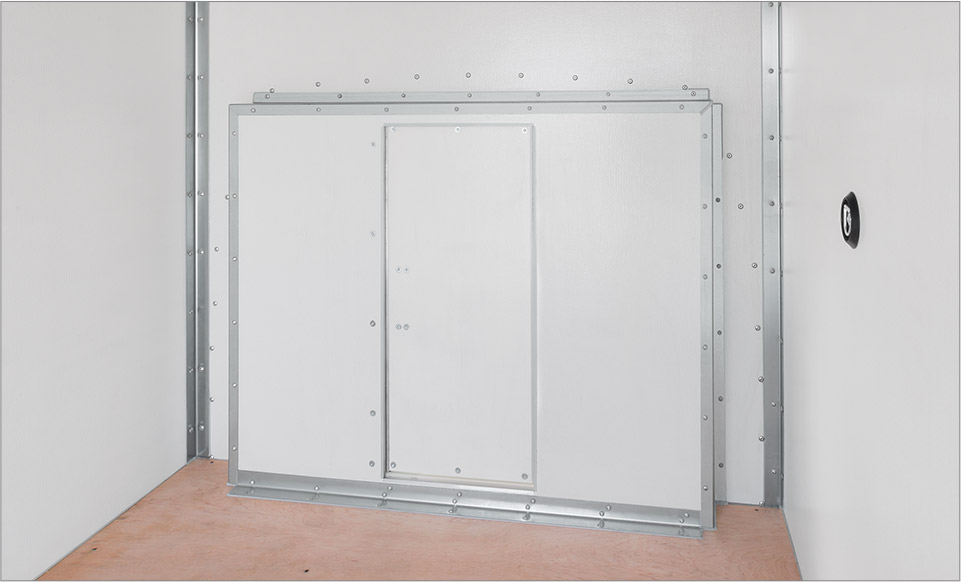 The FRP Mini-Mover Cargo Access Door helps to reduce driver exposure to the elements (and traffic) by providing easy and efficient access to the cargo area without exiting the cab. A standard recessed bulkhead also allows for more room in the cab and flexible seat positioning.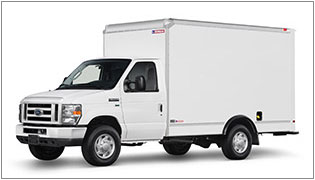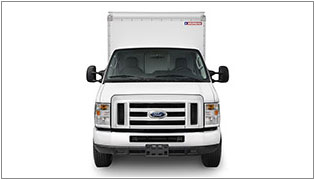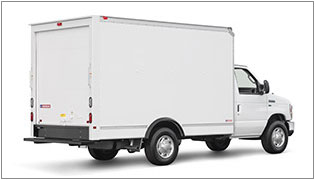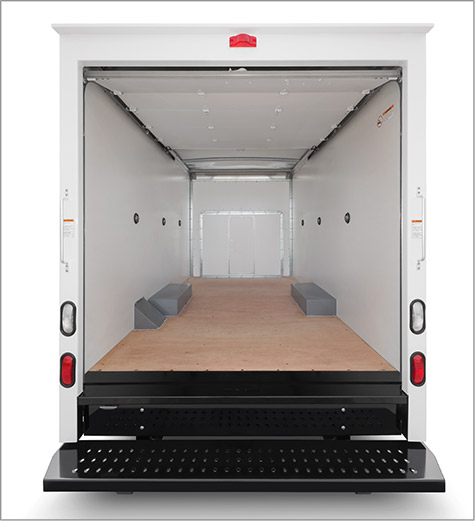 Seamless, 3/8" fiberglass-reinforced plywood (FRP) sidewalls and tough Solid Hardwood flooring are inherently strong, and resist scratches and dents.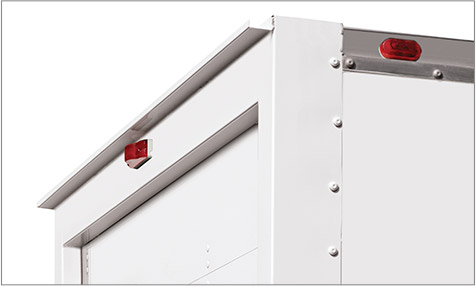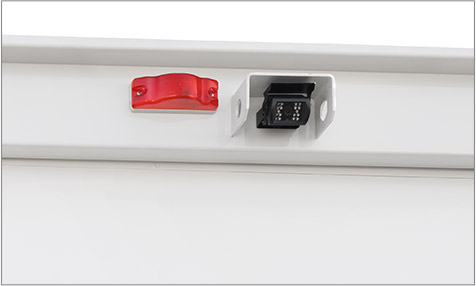 While Morgan's optional back-up camera helps to protect surroundings, our steel camera guard helps to protect your investment. Morgan's cargo door rain-channel, slip-resistant step-ups and strategically placed grab handles also enhance efficiency while supporting a safer work environment.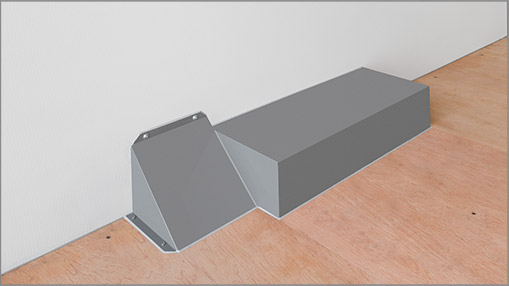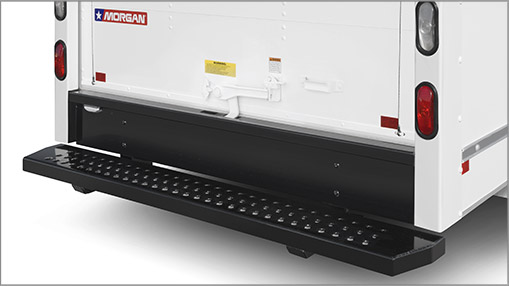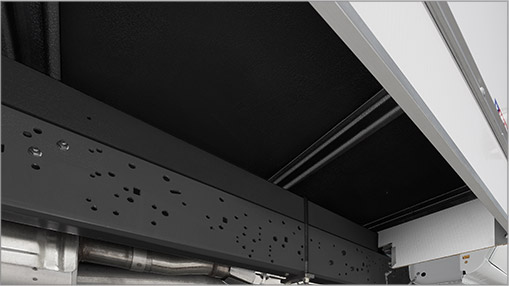 Frequent movement in and out of the cargo area is made easier and safer by Morgan's wheel box design and lowered-floor configuration. A lowered-floor means a lower step-up and less stress on delivery personnel. And the slip-resistant step surface also lends to greater safety. Four-inch steel I-beam longrails and 3-inch steel cross-members mean your cargo and crew will be riding on the strongest – and best – sub-frame in the business.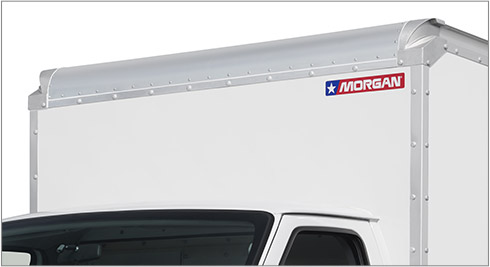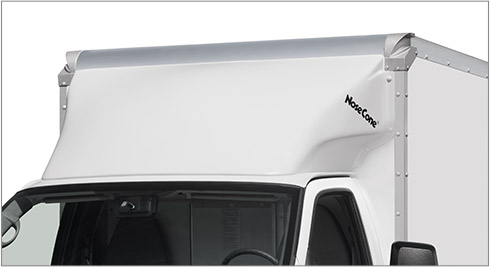 Morgan's patented front-end radius corner design enhances aerodynamics, while also helping to protect areas susceptible to damage during heavy urban use. Optional aerodynamic wind deflector configurations help achieve maximum efficiency.