Service and Delivery Professionals who appreciate innovative design and quality construction, look to Morgan for the best bodies in the business! Those who value ease, efficiency and a professional appearance, look to Morgan's Mini-Mover Pro! Those who want it all — FAST — look to Morgan's Ford BPN Bailment Pool Program!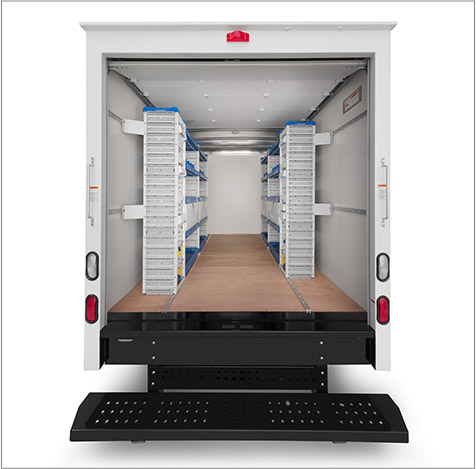 Morgan quality construction ensures your systems meet your expectations for durability and performance. SmartSpace Systems offer Plumbing/HVAC, Electrical, and Professional Contractors, specially-designed light weight composite systems that are heavy-duty by every standard -- including chemical and abrasive resistance. That also makes them easy-to-clean, and great-looking for years to come.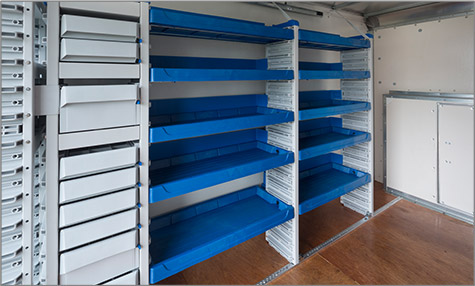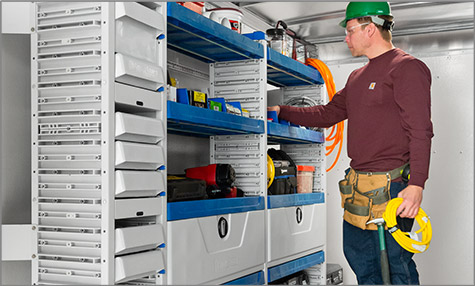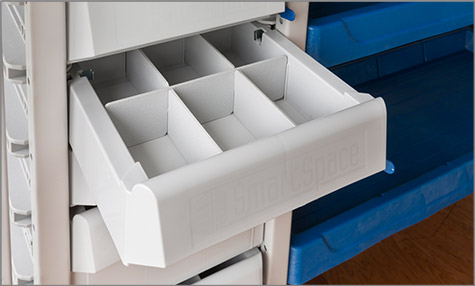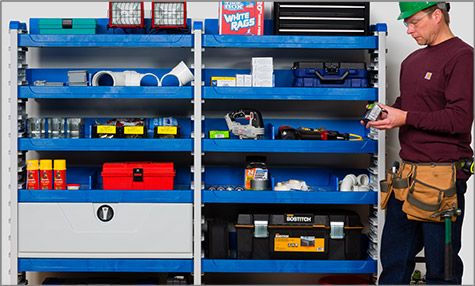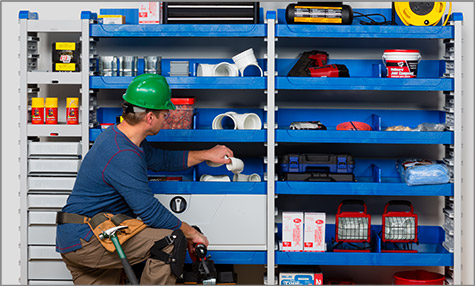 Mini-Mover Pro's Masterack SmartSpace Systems maximize usable space and are highly configurable to make it easy to store and access tools and materials. Heavy-duty sliding drawers hold-up to the rigors of daily use; and easy-to-adjust shelves mean you can change configurations as your needs change.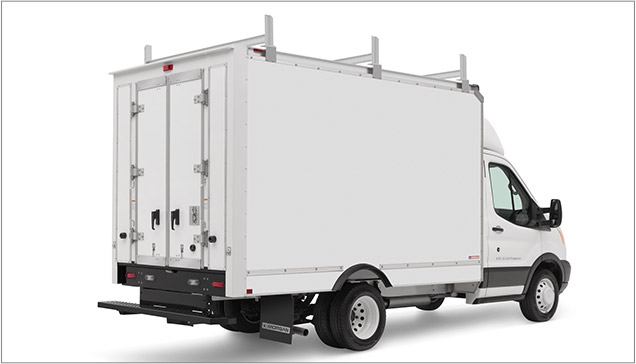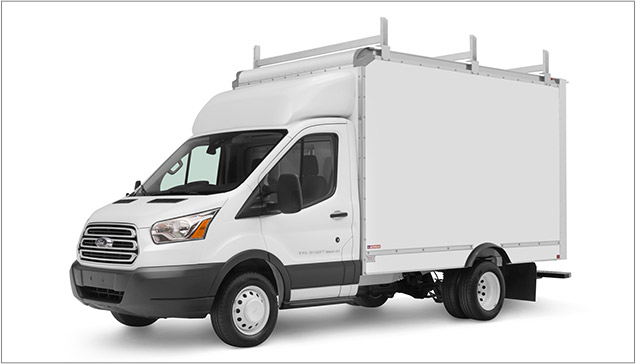 The clean, professional appearance of the Mini-Mover Pro speaks of Morgan's commitment to quality...and yours! Add custom paint and custom graphics to create a powerful advertising platform that follows you everywhere!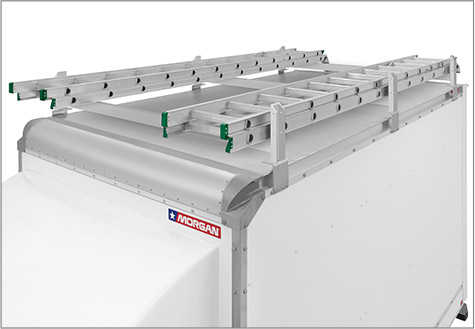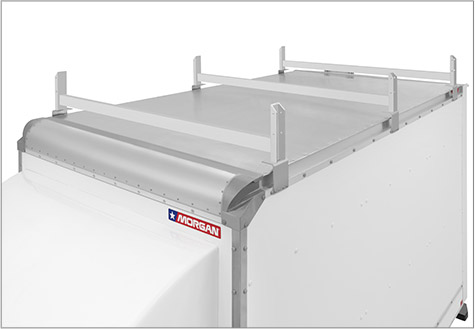 Corrosion-resistant aluminum rooftop racks are light weight but sturdy, and make it easy to secure ladders and materials.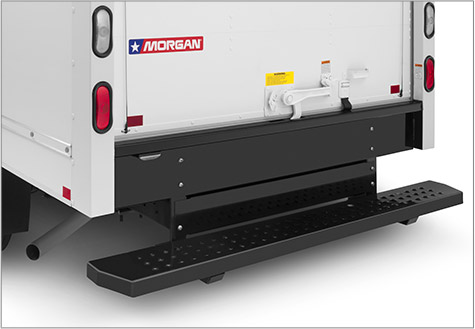 A variety of slip-resistant rear-bumper configurations, bright LED lighting, and strategically positioned grab handles make it easier to enter and exit the storage area, and lend themselves to a safe work environment.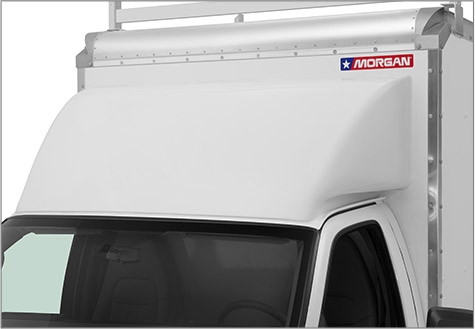 Aerodynamic design that reduces wind-resistance and over-the-road fuel consumption also leaves money in your pocket.